COMMUNITY HERO ACTION GROUP
COMMUNITY HERO is on a mission to
Educate Engage Innovate
the Black Community Across Pennsylvania
Community Hero is a non-partisan organization determined to break the cycle of complacency and rigidity in solutions in the African American Community.  Doing the same thing over and over again and expecting to get a different response is the definition of insanity.  In underrepresented communities, especially in the Black community, there has been a void of active, progressive organizations that meets the community where their actual needs exist.  Community Hero emerged to fill that void.
Volunteer with Community Hero Action Group
Empowering our community for a better tomorrow.
OUR
VOTE
Having an informed electorate is critical in mobilizing the Black vote toward real progress.  Plainly stated, we must vote in our best interest.
OUR
WEALTH
The average net worth of a Black family is 17 times lower than its White counterpart.  Strategic policy and advocacy is needed to increase the dollars of a Black family.
ouR
HEALTH
We need acknowledgment and action taken against systemic racism in the inequity of health care and wellness; and also representation of Black clinicians and health care workers.
OUR
HEROS
It takes a village.  We proudly support other community organizations in planning and executing effective, innovative community programming that servies the Black community.
WE MEET THE COMMUNITY WHERE THEY ARE.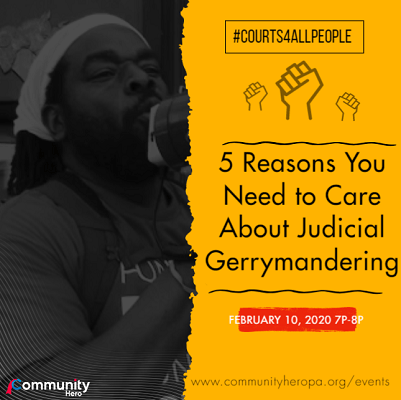 Community Hero Action Group
Community Hero Action Group is a registered non-profit in Pennsylvania.
Resources
More resources and toolkits coming!